Junior Member
Membership in Seymour has its privileges, and one of those is the ability to get your children started in golf in safe, secure and professional surroundings. Dedication to Junior Golf has resulted in Seymour twice being recognized as the BCPGA Junior Promoter of the year.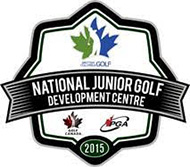 And we continue to develop our offering!  Our Junior Program includes the following features:
Use of all practice facilities
Rules and etiquette seminars
Membership with Golf Canada, and an individual handicap
10% discount off Pro Shop purchases
Free clinics
Access to coaching and instructional programs
Opportunities!

play in 10-15 club events and tournaments
play in other Lower Mainland private club tournaments
qualify for National Skills Competition (our Junior won in 2010)
play in City and Provincial tournaments
Parent/Child Tournament: you and your children will play together for prizes in our annual fun competition and banquet, where the kids can show mom and dad just how much they've learned over the season!